Consultancy
The eye that answers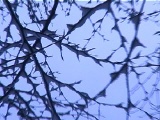 Voor uw communicatiestragie, mediacampagnes, imagobuilding, realisatie van communicatietools, copywriting en p.r. kunt u op Yilli beroep doen.

Wij zijn sedert 1992 actief als public-relation, sponsoringdeskundige, communicatiemanager, copywriter, hoofd- en eindredacteur van magazines. En dit voor instellingen als het Euro Space Center, de Vrije Universiteit Brussel, het ministerie van de Vlaamse Gemeenschap.

Wij verzorgen zowel klassieke media (folders, flyers, magazines, jaarverslagen...) als digitale producten (concept en realisatie van websites,...) als scripts en realisaties voor/van audiovisuele creaties of audioguides.

Redactiewerk deden en doen wij o.a. voor uitgeverij Politeïa. Of als internetcoördinator voor de Vlaamse portaalsite.